Pinnacle Mountain Fish and Game Club, Inc. - Announcements and News
Emergency Announcements: Please check the Calendar page or call (603) 654.2590 to make sure that the
club`s facilities are available depending on the weather or special circumstances which may require a club
closure or events to be cancelled.

Membership Opportunities: The club may accept new members from time to time. Please email the secretary at pmfgsec@yahoo.com, or call the secretary at 603-654-2795, for further information about membership openings.


General Membership Meetings: Held on the second Monday of every month at 8:00 PM and with
dinner served by our volunteer members at 7:00 PM.


Board of Directors Meetings: Held on the last Monday of every month at 7:00 PM.


Military Rifle & High Power Rifle Shoot Dates: Weekend shoot dates and times are posted to the Calendar.


Weekly Trap Shooting: All are welcome to shoot trap. Go to the Calendar for dates and times.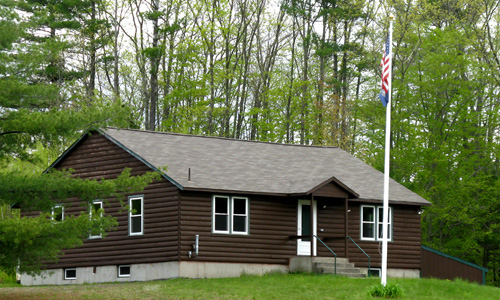 Hunter Education Course: Sign-up for the Course [click here - link to: New Hampshire Fish and Game Department]

Work Parties are scheduled for May, June, July and August on the Saturday morning after
that month`s general membership meeting. Please post your member number on your work
receipts to get credit towards your 4 hour work commitment.

"Members Only" Password: Your username is "member" and your gate key code is your password.

Gate Key Code: The gate key code posted to your 2019 membership card is valid until January 13, 2020.